Hello Greenzoners. This Eco News is thank to eyef, who brought us this information. 🙂
Khimki is a forest located near the city of Moscow, in Russia. Its size is 10 square kilometers, the trees that grow in this forest are rare species, and very old – many of them have several hundred years and are listed in Moscow's Red Book – the document that contains the list of endangered species of plants and animals. The forest has a positive effect on the life of city's inhabitants – it reduces the amount of the air pollution, by absorbing car exhaust fumes, and holds the noise from Sheremetyevo Airport. Khimki has been for many years under the protection of the state, and construction in that area was prohibited.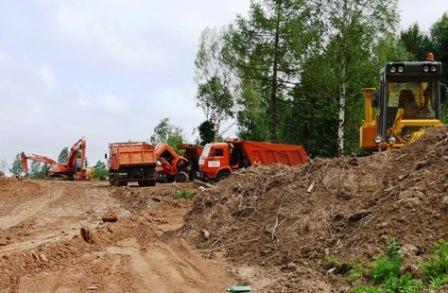 This didn't last forever – recently, there were houses and cottages built near the forest.  The funds for the forest were cut down, the garbage from the forest was not removed. All this is threatening to the life of many rare species existing in the Khimki forest. What's more, in the center of the forest was built a paid highway – during the construction many species had to be cut down.
Because of that, many protests held place. Activists managed to reduce the width of planned highway from 3 kilometres to 100 meters. The issue was heard in television and press – there was founded an organization called "Movement to Defend Khimki forest". The case went to court, and the protectors of the forest were sued, deforestation continued in a bigger scale. The journalist, Mikhail Beketov,  who wanted to spread attention, was even violently attacked, which caused him to be taken to the hospital. It was said that the reason of the attack was his letter to Russian president, in which he included information about the abuse of power by the officials, during Khimki's deforestation. Also, environmentalists have tried to report the issue to Strasbourg. Then, protests continued, but activists managed to reduce deforestation only by half, while the construction of a highway resumed.
Thanks for information, eyef! 🙂
If you have some other interesting stories to share, please send us!
Tags: animalss, Belovezhskaya Pushcha, berg, final redemption, first, fish, fishes, flash, flip