Hi Greenzoners!
Ocean depths for many years have been the object of mysteries and speculations. One of the most famous inhabitants of deep waters – the giant squid – has been one of the most interesting species on the planet.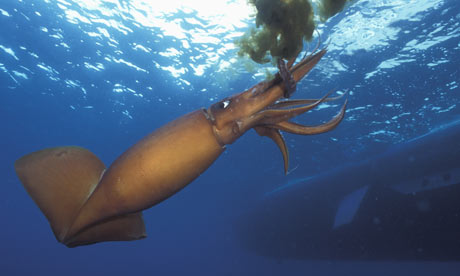 Not only because of terrifying size, but also because of the rarity that seem to be this animal's feature – it's very hard to spot underwater, and most individuals were studied only when caught dead.
This time, however, a diving crew, for the first time in the history, managed to capture short footage of giant squid in its natural habitat.
http://www.youtube.com/watch?v=EeaMOOnmHAA
Tags: bag, Belovezhskaya Pushcha, berg, conditions, creature, disposable, Friendship day, Green Power, gzarticle, gzecoblog contest, italy, live, living, log, log-in, logic, logitech