Hi GreenZoners,
good news from Australia: special camera found one of rarest creatures there. It is not cute but interesting – last time it was noticed in 1960.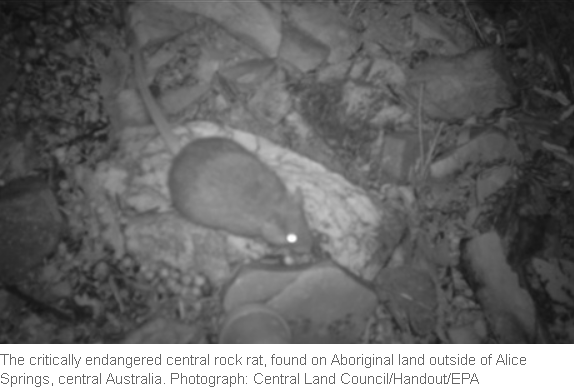 The critically endangered rat, which was not seen in the area for more than half a century, was found during a survey using remote sensor cameras on the Haasts Bluff Aboriginal land trust west of Alice Springs. It was thought to be extinc  – last time seen trying to get into a stockman's lunchbox in 1960. Since Australian rangers know that rats still exist, it is possible to help them.
Good news for rats, Australia and all green people even if rats are not our favourite animals;).
Tags: discovering, shooter, shortly, should