Well, who would've believed? Two ecological groups protesting against each other. 😉
Usually the protesters are against building some factory or shopping center in a forest, where it can harm wildlife.
This time however, the conflict is much more interesting: it's ecologists versus ecologists. 😉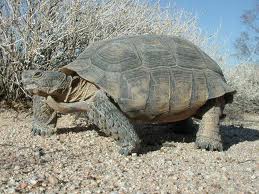 The Mojave desert is a huge piece of dry land in south-eastern California in United States.
In 2002, 45 million dollars were donated to the non-profit Wildlands Conservancy which allowed the group to acquire a 2,500 square kilometers of land. The purpose of it was to protect the Mojave wildlife – including the endangered desert tortoise – whose population is declining.
The problem appeared in 2005, when, by American government, the decision was made to set up around 2 dozens of solar panels and wind plants around the area – the power from that installation could power over million houses, and it's clean, renewable energy.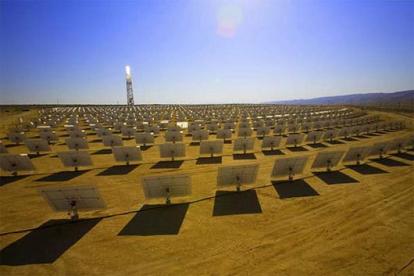 The struggle continues, and there are ideas being discussed about creating special areas for power plants, and others, isolated, for tortoises.
The problem with tortoises is that they are very delicate – it is even illegal to touch them. So that the changing of their surroundings would force them to leave – which would cause other consequences, as they are not used to migrate.
And what about you, Greenzoners? Which side would you choose? Tortoises or ecological power plants? 😉 Let us know in the comments!
Tags: Belovezhskaya Pushcha, berg, best, breathe in, cremation, disposable, ecoquotes, ecoriddle, ecosystem, oil spill, oklahoma, old towns, older, olecika, omdsal, on, oncilla, one